services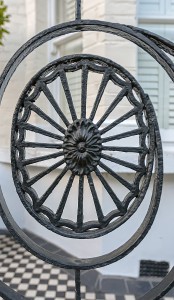 We bring our clients true expertise in architectural metalwork fabrication gained over a decade.
Our team also includes masons, electricians and carpenters who can incorporate stone, light and wood practically or aesthetically.
Finishing adds an even wider choice of options with any colour available through painting and a range of other finishes including powder coating, galvanizing and polishing.
We offer clients complete flexibility adapting each project to what people really need. We can fabricate architectural steel to standard designs, client supplied designs or we can provide our own adaptable to client's identity.
In the end our installations form a part of living environment that is an expression of client's identity and tastes.